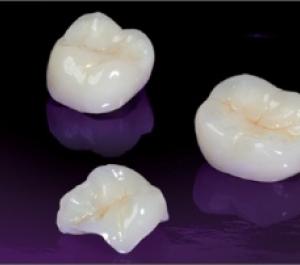 A crown is a type of dental restoration which completely caps or encircles a tooth or dental implant. A dental crown can restore the tooth back to its original size, shape, and color. Besides that, a crown surrounds the tooth and makes it strong again, so badly broken or decayed teeth can be strengthened with dental crowns.
A crown can cover up a stained or unusually shaped tooth or close spaces between teeth and correct minor rotations and positions of the teeth. Dental crowns can improve the general appearance, adding to patients self-confidence and giving a nicer smile.
We also offer a One Visit Crown at our Upper Hutt Branch.